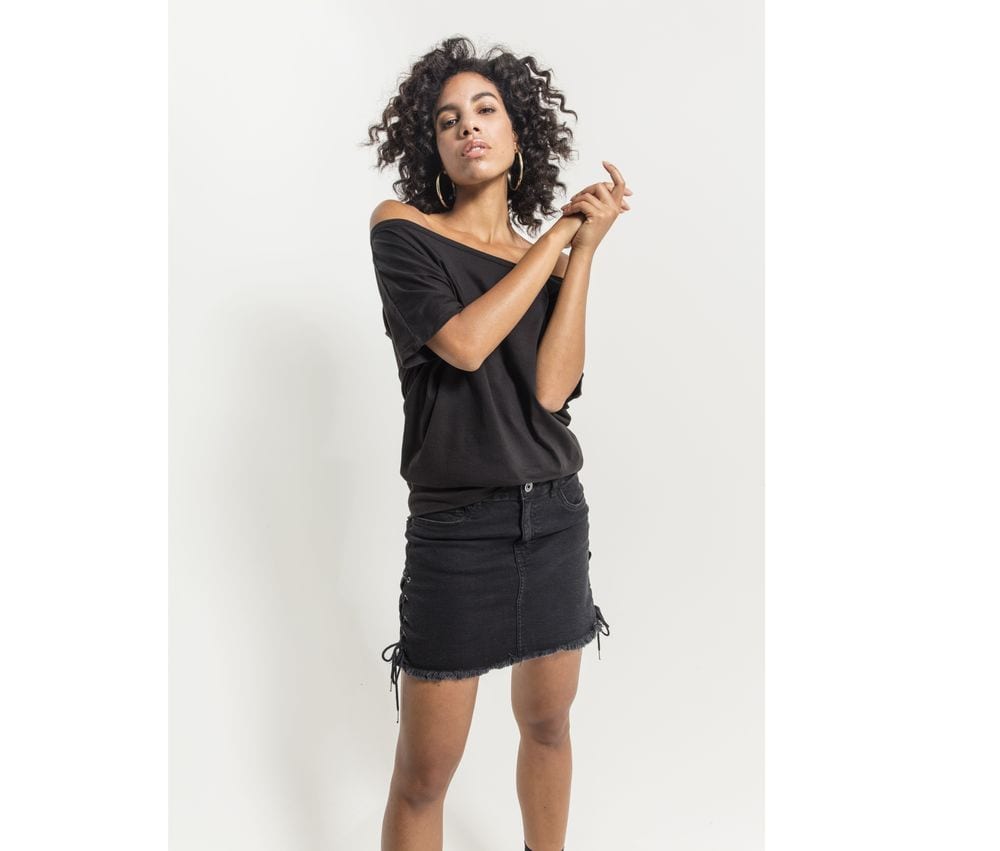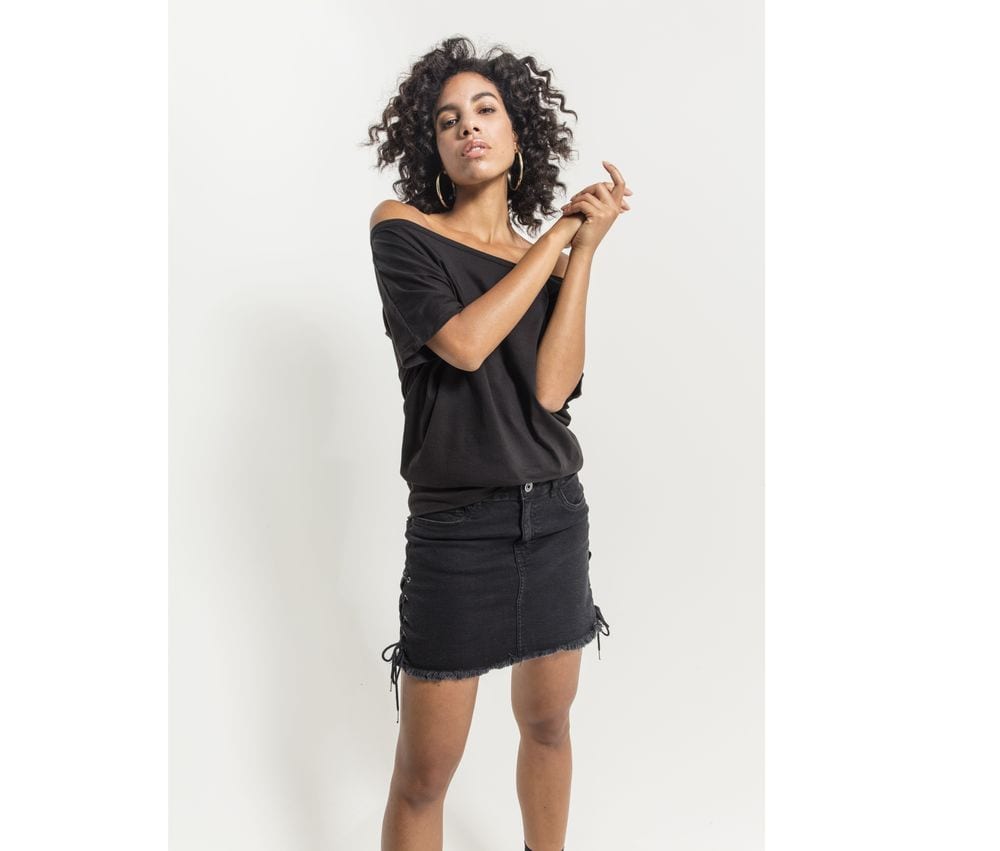 Description
Build Your Brand BY108
This T-shirt mc to wife off at neckline Build Your Brand is for those who want to display a casual style with a trendy cut. The boat neck, ample torque and the hem wide of this model will appeal immediately fashionistas.
It is an article made from 100% cotton jersey, high quality material that will guarantee you an exceptional wearing comfort and ease of maintenance. You can pass it to the washing machine without problems or hand wash. It has no brand label, but only a chip size. This choice was made for people who may experience any discomfort because of this type of label.
It is a light T-shirt with a weight of 120 g / m2, it is ideal for summer outings, as it allows good wicking and heat.
Free shipping on orders over £149.00 at this warehouse!